From our humble beginnings back in 1988 the Nut and Bolt Factory have been supplying fasteners and their associated products to South East Queensland for over 30 years.
We moved into our purpose built warehouse at Yatala in 2007. This location, south of Brisbane, contains our head office, main branch and distribution centre. We also have a satellite branch and warehouse in Toowoomba.

The Nut and Bolt Factory is an Australian owned and operated company. We provide over 25,000 products to companies across Queensland.
If you have any orders or enquiries please send them to: sales@nutandboltfactory.com.au
Business as usual
Current promotion
Visit our site regularly to see what's on special.
Purchase any two WD-40 products to enter for your chance to win an autographed racing glove by Will Brown!
Beautifully framed and ready for display.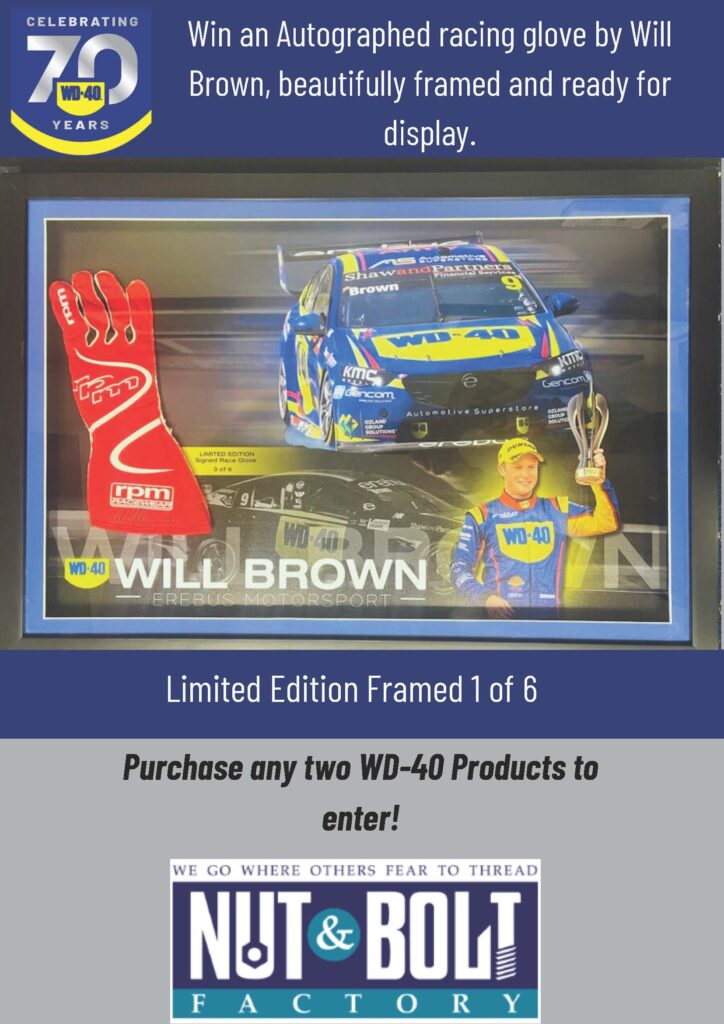 ---
Beat the coming heat this summer with industrial size fans!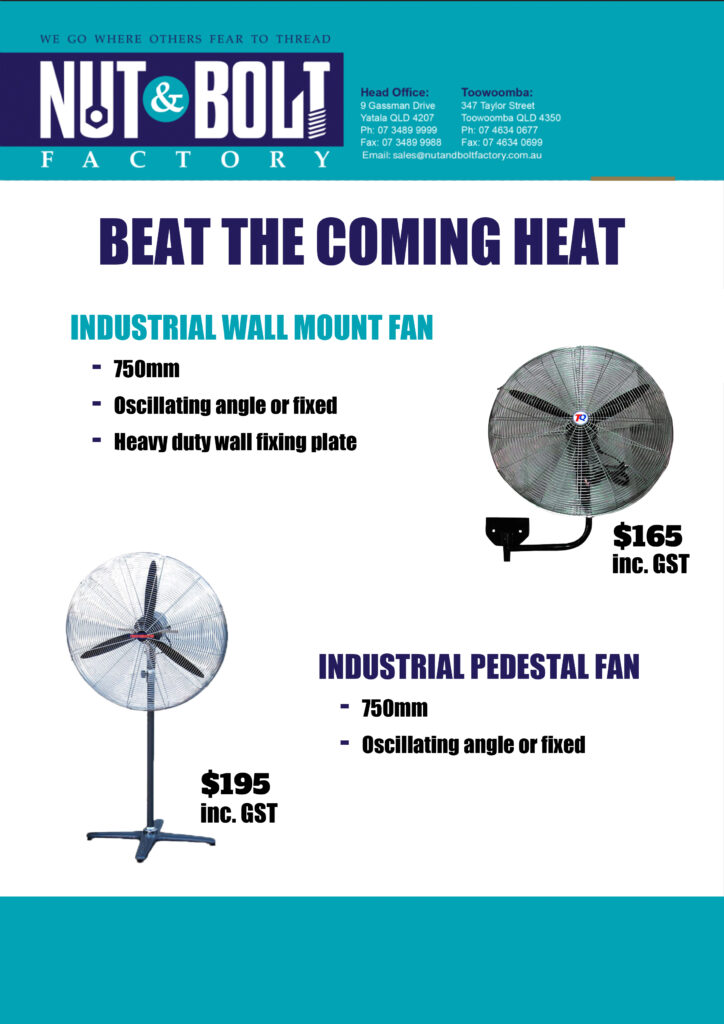 We have some fantastic Sutton products available – check out our line below!
The right tool for the right job! Save $2 per tin when you purchase a Special Carton of Protective Zinc Aerosols and see the difference quality makes.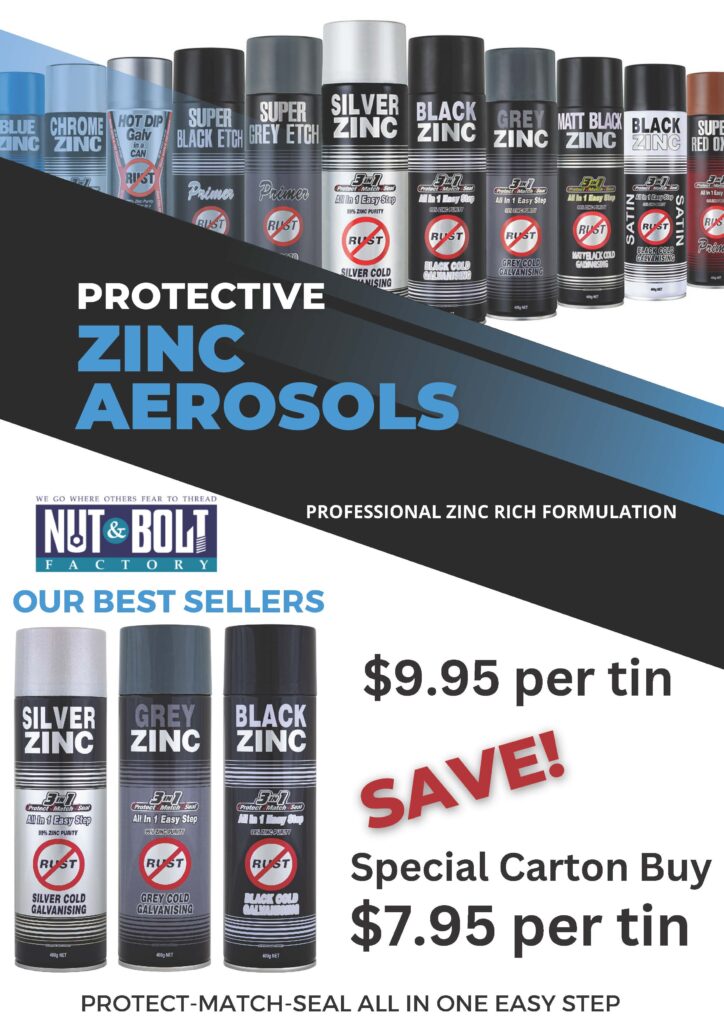 Spend $20 to receive a free ticket into our Mystery Christmas Raffle! Cash account only, and the winner will be drawn 22 December.
Counter and showroom
Our counter and showroom is open for business and we invite you to come down to our head office and warehouse in Yatala to take a look and browse through all of our amazing products.
Keep an eye out for a flyer and email to let you know all about the new promotions we will have on offer!
---